Vac-Clamp VC4.
Single sided bench mounted vacuum clamp.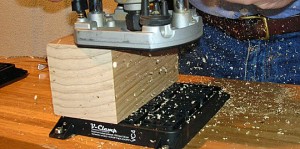 The VC4 is the most economical and versatile vacuum clamp. Powered by compressed air means that they can fit into any workshop environment. Simply connect to the workshop air, and you have all the convenience of vacuum clamping.
A VC4 kit contains:-
One VC4 clamp.
Air supply tube with a 1/4″ pneumatic connection.3 piece spare seal/gasket set.
Instruction book.Link to Instruction Book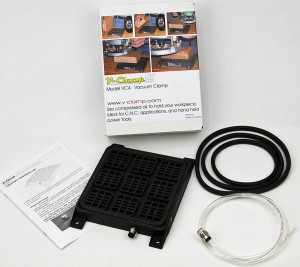 These can be used in conjunction with other machinery and supports to achieve some rather interesting clamping solutions. Some examples are shown below.
Virutex SVN460
Adamik Power Clamp
VC4 on a Veritas Woodcarvers vice